A friend at work let me borrow a wall backdrop, and even though it was hard to hang up outside, it did make for some cute Star Wars-y photos with Mariah's friends.
That was the only boy from her class that showed up.
I love how they're standing. You know how it is in 2nd grade....you can't touch a boy, that's ridiculous. Hopefully it stays that way until college graduation. A cootie epidemic or something. I don't know.

Anyways, he was super sweet, and his sister is in Arissa's class and she came too so that was fun.





Also fun, were the party snacks we had: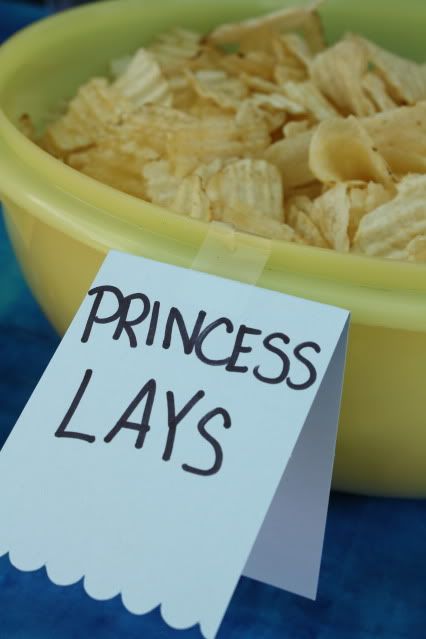 To any super-observant people like Jesse who might point out that those are RUFFLES chips: I didn't have enough LAY'S to fill the huge bowl my Grandma provided so I had to mix in whatever else she had in her pantry, which happened to be Ruffles. None of the party guests under the age of 11 could tell the difference. I say it that way because Arissa is super-observant like Jesse, and she could tell. :)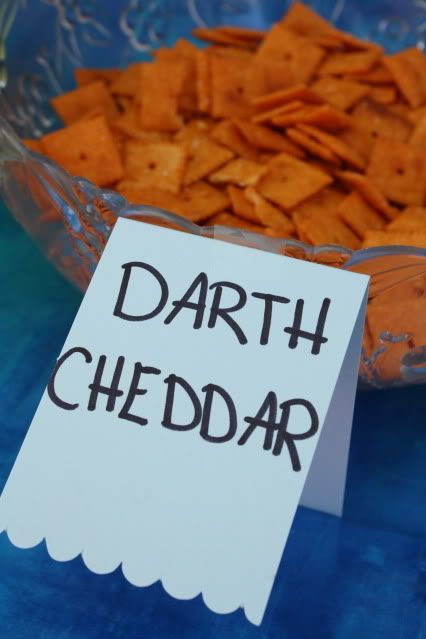 Are you impressed by my super fancy, one-of-a-kind labels with my lovely handwriting?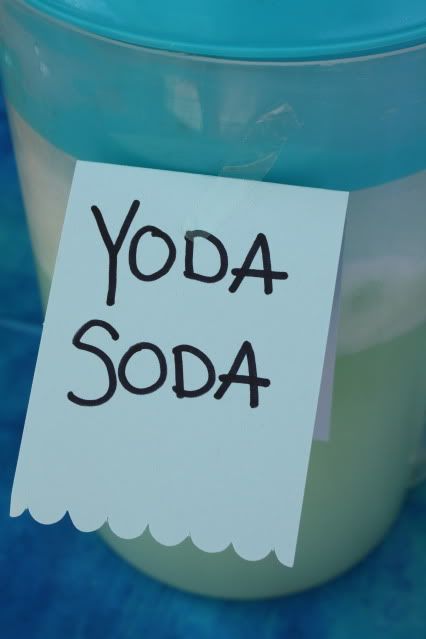 The Yoda Soda was by far the biggest hit. Everyone went back for more.


The cake I ordered was the only Star Wars one available.



It was dark....lots of black and red and it kind of scared me a little so I ordered it but I asked the baker if he couldn't.....pretty it up a little. He didn't understand what I meant, and I don't think he understood why a girl would even want a star wars cake at all. So I asked him to make the frosting white, and just add in some blue here and there.





I threw out the ugly parts of the cake accessories, leaving us with just Darth Vader and whatever the other guy's name is. Their light sabers really light up! I thought that was so cool.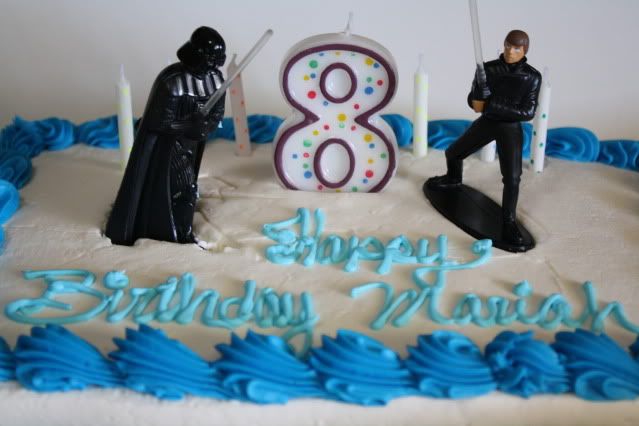 As always, it takes a TEAM of people to blow out candles.


In this case, it also took a team to get them lit too: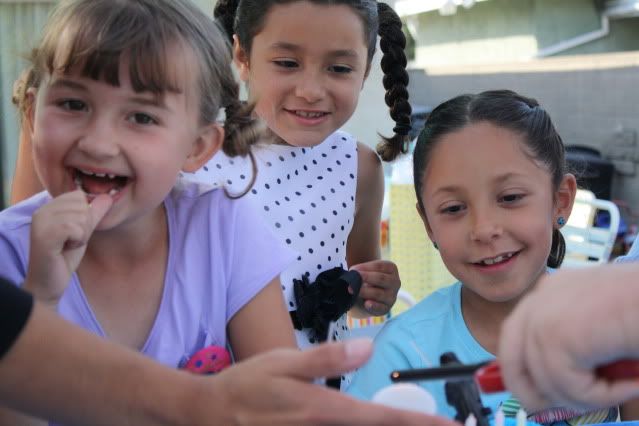 (You can see Jesse's hand lighting them and Audie's hand blocking the wind)



The "force" was not with them on that one, cause the wind blew them out anyways. But we tried it again, and got 'er done.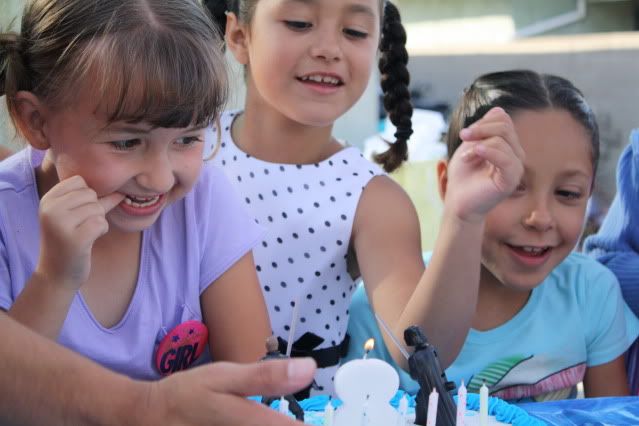 Then, onto gifts!






Saying thank you: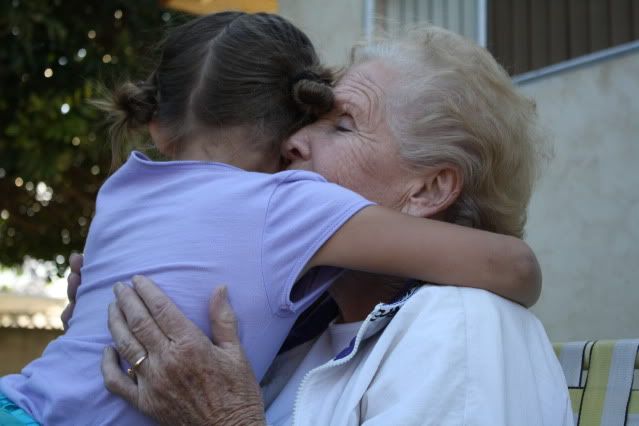 More thank-you's:







It was a sweet, fun party. Very girly, if I do say so myself.





And I think we proved that GIRLS can be light-saber-carrying super heros who battle life-forms from other planets....and they can still look pretty doing it, thankyouverymuch! :)