Jesse & the girls are lucky this year....because of the way their birthdays fell on the calendar this year, each of them have gotten a 'birthday celebration week'!

Mariah's birthday dinner took place the day before her actual birthday. She chose the always-fun 'Boll Weevil'. She opened up some of her gifts from us:



The stuffed Yoda is too cute:
Talks too, he does.
(get it? that's how Yoda talks.)
Our sweet waitress gave Mariah a birthday sundae:
Her actual birthday fell on a weekday, and since it's close to the end of the school year, there's a million and one activites every single night. But there's always time to celebrate "Bo-biah":
...and cake. There's always time for cake: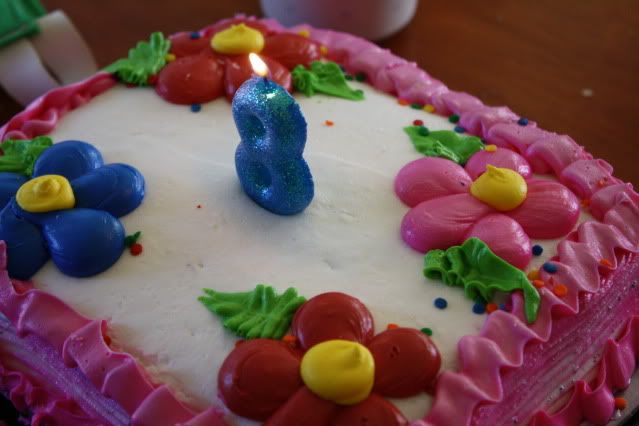 The force was with her, and I think she had a great birthday celebration. And that was only part 1! :)