My dad's funeral could not have been any nicer, and his burial ended up being the same way.

I brought all the pictures from California that I'd had framed, and we had a table all set up to put them on but the wind kept knocking them over. So I put them on the ground instead, all around the grave. I liked it better that way anyways.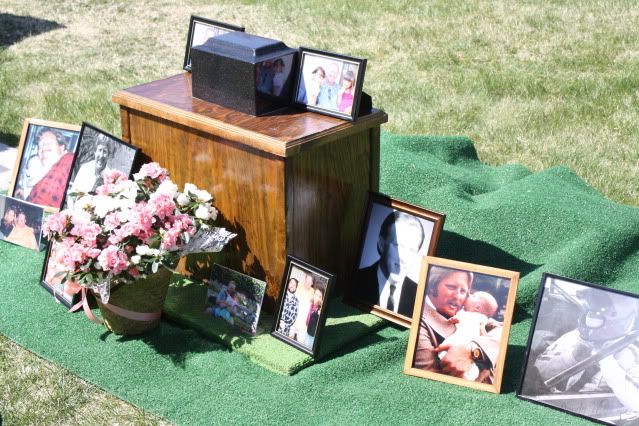 There were so many things we needed to bring for our trip.....normal vacation stuff, plus all the funeral stuff. I must have asked a thousand times, anytime we left somewhere: "do we have my dad. Is grandpa in the car. Someone check and make sure Grandpa is back there." :)


My cousin (my Nana's sister's son) "officiated" the whole thing and dedicated the grave. My other cousin (my Dad's brother's son) who I haven't seen in probably 15 years or so, he spoke and he was very eloquent and appropriately emotional and it was so nice. Me and Jesse laughed afterward because during both of my cousins talks, they mentioned Jesse more than me! What a great man he is, how much my dad loved him and thought so highly of him....etc.

Anyhoo, then it was my turn, and I really hate speaking in front of people so much I can't explain it, but the feeling of wanting to honor my dad was bigger than the feeling of fear & embarrassment, so once again I spoke.

Then it was over and we mingled and packed everything up.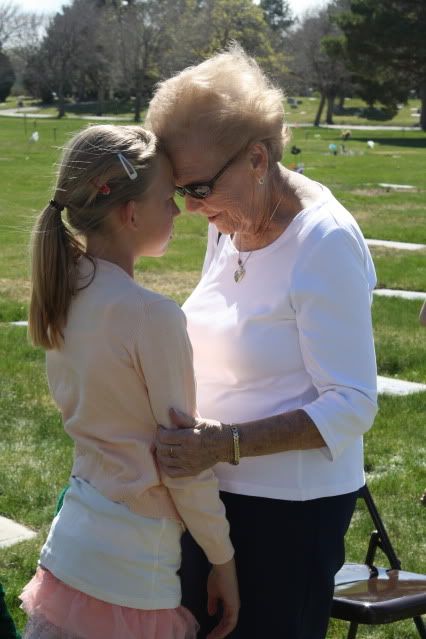 I looked high and low for the perfect flower display. I didn't want to spend a TON of money, but I didn't want to go cheap because that wasn't my dad's style. I didn't want to WASTE money on flowers that would maybe freeze if it snowed that night or the next day. I checked the florists but found what, to me, were the perfect flowers at a grocery store. The hydrangeas there were too pricey and not up to my standards, so I got this real pretty bunch of azealas in a pretty little woven basket type thing: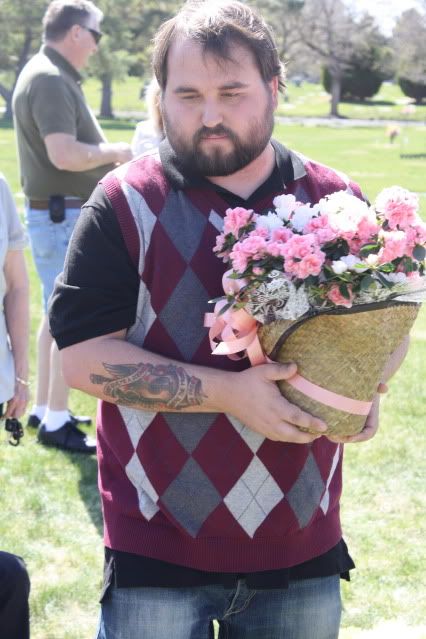 We took them afterward and I left them at my cousins house that we were staying at, so that they could enjoy them.


I guess how it usually goes is that the grounds people are watching you from afar and as soon as everyone leaves, they descend upon the scene and do the actual burial and clean everything up. But I wanted to put it in the ground myself. I thought it would make me feel good.




So the groundskeepers let us do that, and I put the urn in the ground, and then we put the framed pictures of my dad with each of the girls in there too. And then all the kids, my girls and their cousins, put in red roses too.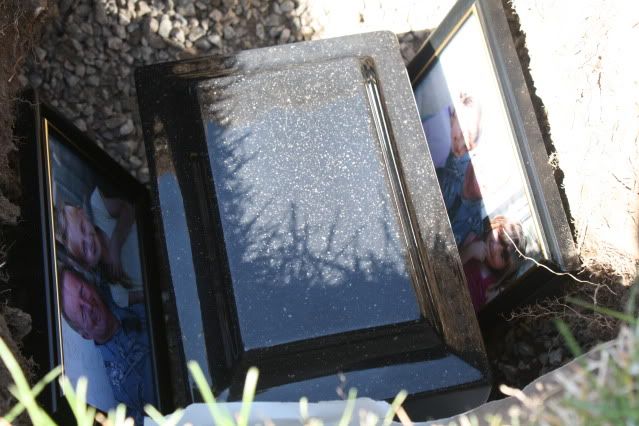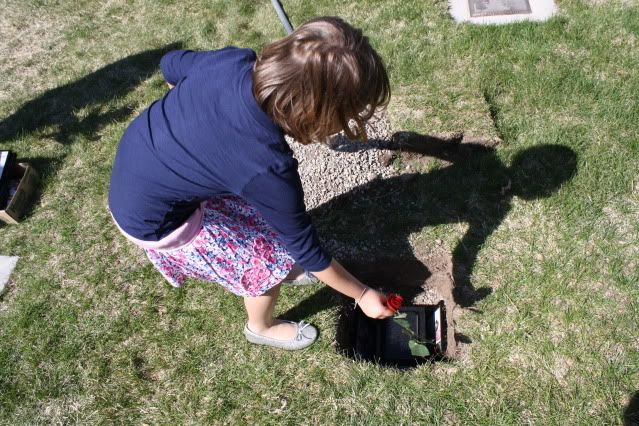 And then when we were done, that nice man in the overalls put the gravel on top, put the square of grass back on, and packed it in.









Then we headed back to my cousins' house that we were staying at, and they opened their house & graciously put on a nice lunch get-together for everyone.

Best sandwiches I ever did have.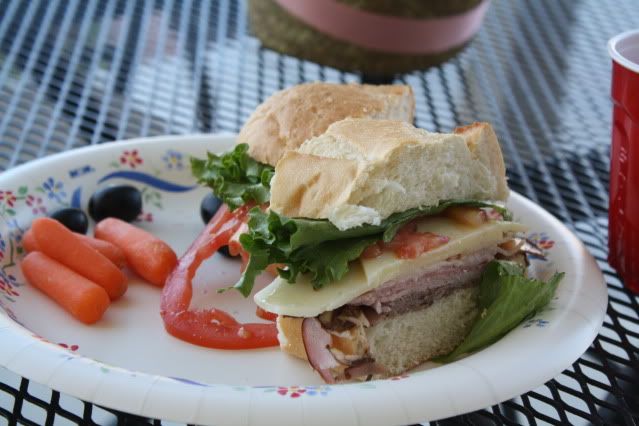 The girls met some new cousins:











Played with friends: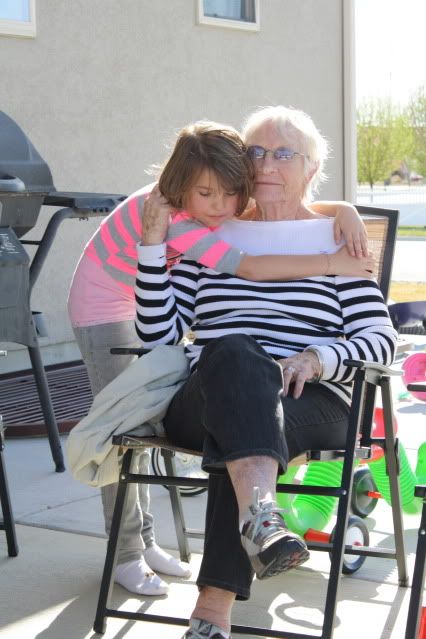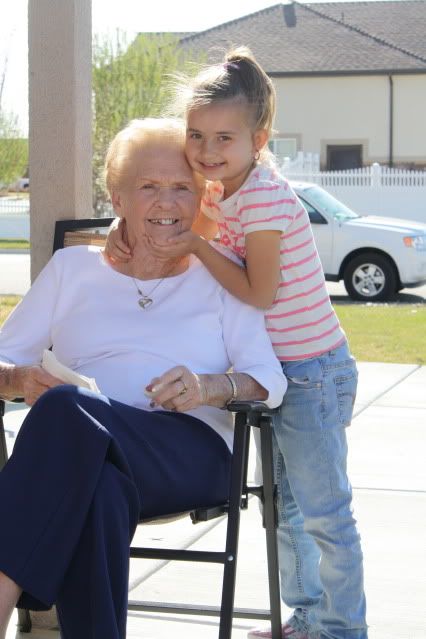 Perfect weather, perfect day. Felt so happy with it & hope my dad was pleased.