The weather in Utah was nice and sunny and pretty much like San Diego weather....which was THRILLING for the Utah locals, but kind of a bummer for us....
Everywhere you go up there, they ask for your zip code when you shop....when they heard our foreign zip and asked where we were from and I said "San Diego", it was so cute: the cahsiers' eyes would light up and they would, 100% of the time, say something like "so how about this weather!" and they would literally beam with pride. And I didn't have the heart to tell them that, honestly, we were hoping for some snow.
So we went out to find some on our own.
We figured a place called "Snow Basin" ought to have some, and we were right. There wasn't as much snow in that basin as there usually is in April, and it was kind of melty, icy, brown-at-the-edges snow. But there were some skiers at the resort so we figured if was good enough for them, it should be good enough for us.

And some good old "sledding down a hill in jeans":
As well as "making snow angels...........in jeans":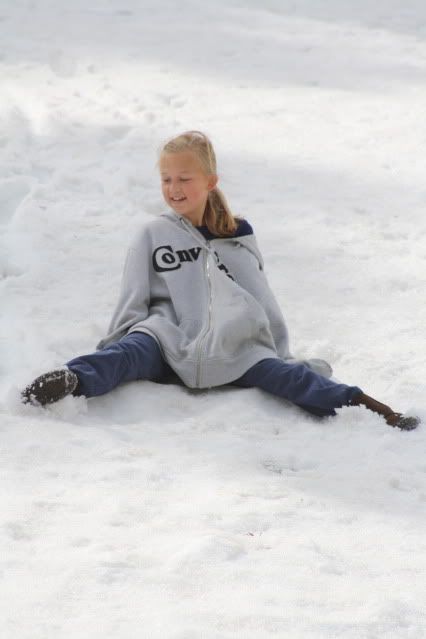 It's hard to make snowballs without gloves: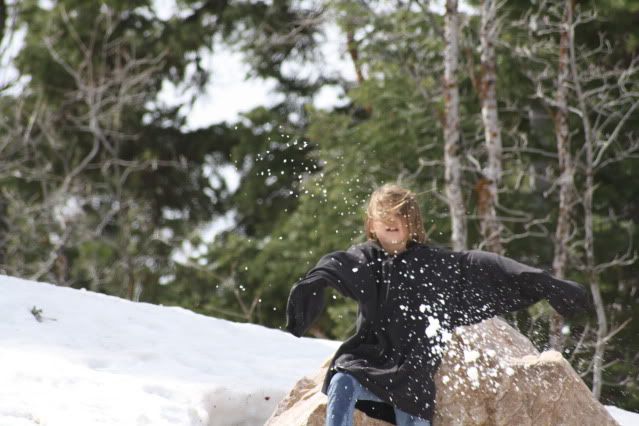 What on earth could make poor Mariah cry like this?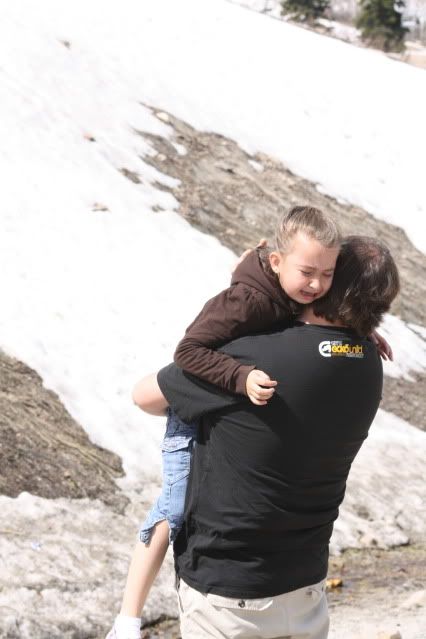 She didn't get slugged with one of the snowballs her sisters were making, she didn't slip on the ice or fall down the steep hill.....she was crying cause it's cold.
She was real emotional about it. :)