Birthday season has begun!


Which means spending lots of time on pinterest looking for new party ideas (but then mostly sticking with our tried and true MO).


AND it means the kitchen table looks like this for a month and a half so good luck finding a spot for 5 people to sit down and eat:


















Mallory's party theme was lambs. I found some white chocolate lamb-pops for super cheap online and I thought they'd make cute parting gifts. But they were in the Easter sections, so they had crosses on them. Purple crosses on white chocolate, and they kind of stood out. Which would have been ok, but I wanted to try and find some that were more non-denominational.

The only ones I found were super expensive.

But then I found some lamb-shaped candy molds, and I thought why couldn't I make them myself?

And so I did.

I bought melting chocolate. I put it in a pot on the stove. Much too hot, it burned and was a mess.

I read you're supposed to use the double-boiler method, 'cept I don't have a double boiler so then I googled how to make do without (small pot with water, bigger pot with chocolate in it on top). I boiled those suckers for 45 minutes.....it barely melted at all.

Then I noticed on the package of chocolates it says you can microwave them.

Sweet!

'Cept you have to do it at 50% power, and our microwave was outside for a good 6 months or so, and the screen doesn't work so I had no way of knowing what power it was on. I messed around with the power setting as much as I could, but it still burned the living daylights out of it.

So finally I bought a little melting pot, specifically for chocolate (although it could be used for cheese or whatever as well).

It. worked. perfectly.











I melted it right up, poured it into the mold, tapped out the air bubbles, put them in the fridge for 10 minutes or so......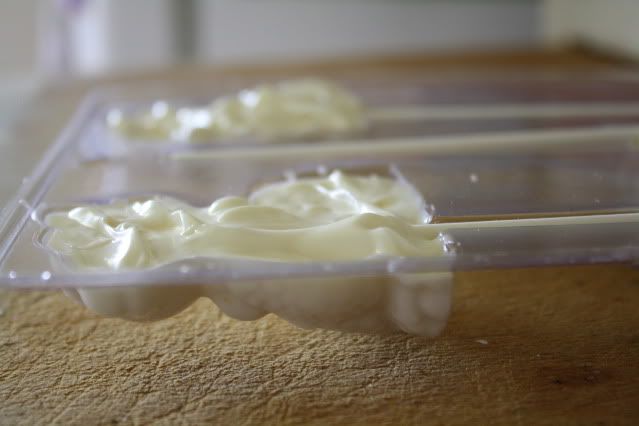 And voila: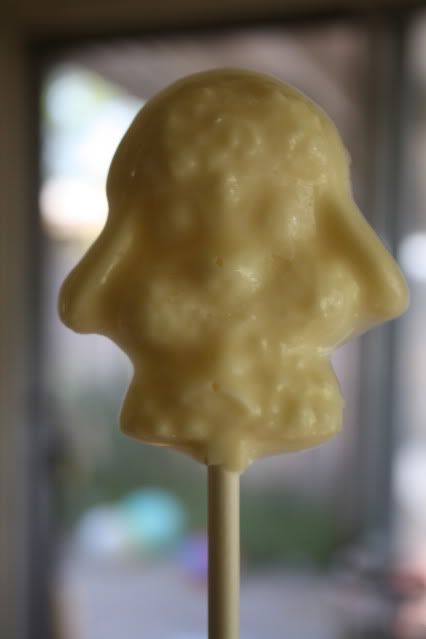 Ok that one you have to really WANT it to be a lamb in order to tell it's a lamb, but this one is much better: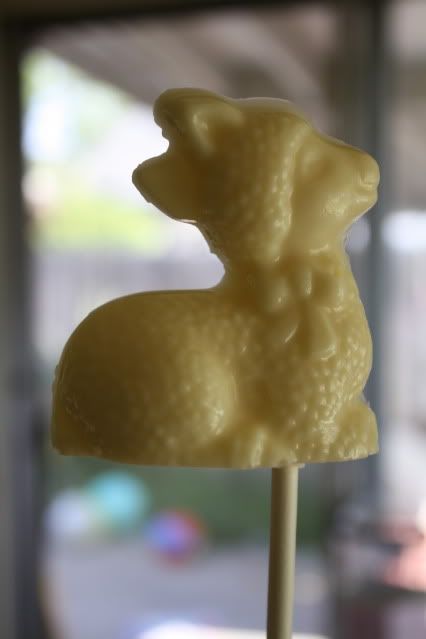 How cute is he.

So it worked out perfectly, and within 2 days, I had 30 of those things wrapped up and ready to go:







Not to mention we made chocolate covered appled, pretzels, strawberries, trefoil cookies, and bananas as well.

Little melting pot = best money I've begrudgingly spent in a long while.