Mallory knew she got to pick anywhere she wanted for us to go out to eat for her birthday dinner.

These were the places she was debating over:


KFC
Taco Bell
Cotijas
McDonalds
Fuddruckers


Determined not to spend a celebratory birthday dinner in a nasty McDonald's, I did a little coaxing and got her to pick the one actual restaurant out of her choices.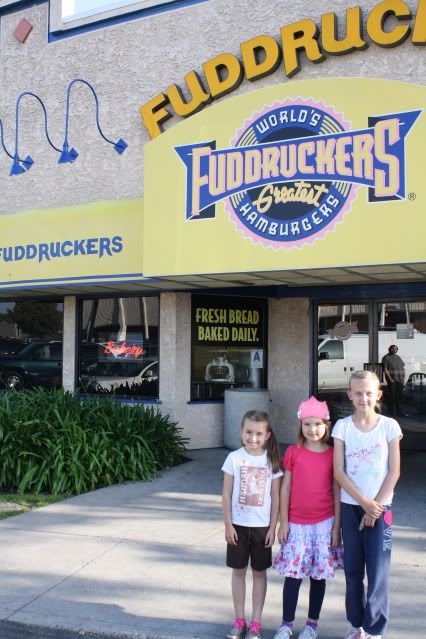 Couldn't, however, coax a smile out of a single one of them, so a nice passerby complete stranger ("Uncle John" as we called him afterward) hopped in the shot and pumped them up:















Jesse & I thought it was hilarious...... the girls were confused and slightly frightened.


No one was creeped out more than Mariah though:




"is he gone?"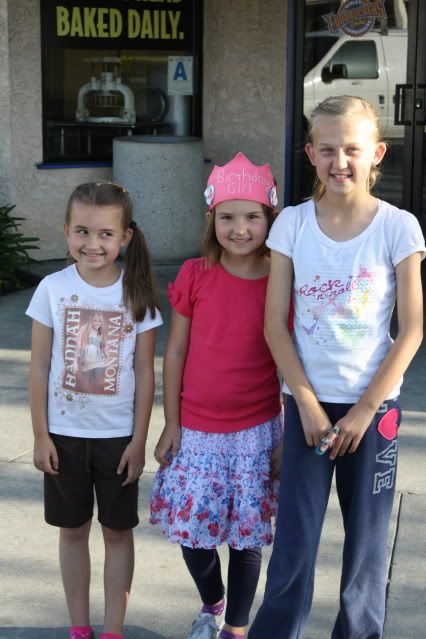 Arissa saved up a bunch of nickles in anticipation of Mallory's birthday dinner, traded them all in for a $5 bill, and used it to pay for rides and games at Fuddruckers for her and her sisters. So sweet.


Afterwards we went to Nana's for cake & gifts.


I timed it perfectly so we'd be there when the lighting was good and I wouldn't have to use my flash or have funkily-lit photos, but then on our way there we witnessed a kid on a bike get run over and had to stop and try to help and call the police....totally threw my timing all off. Some people are so selfish. :(




Lots of love for lambs: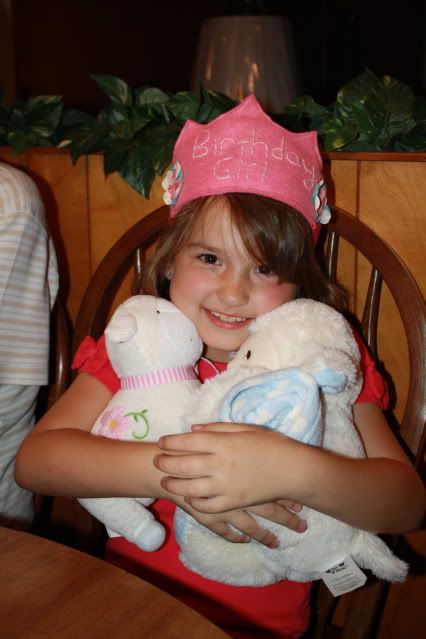 She'd been wanting this Barbie Wedding set since Christmas: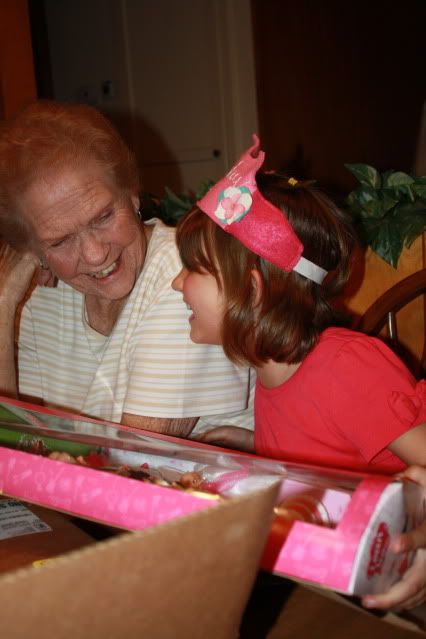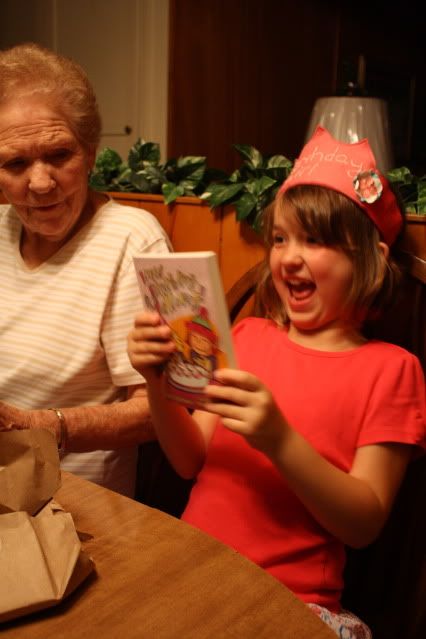 Another couple books from the series named after her: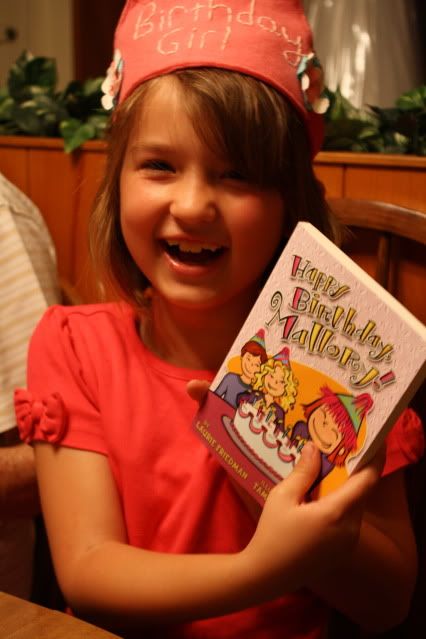 Nana was our hostess, and Jesse did not get left out: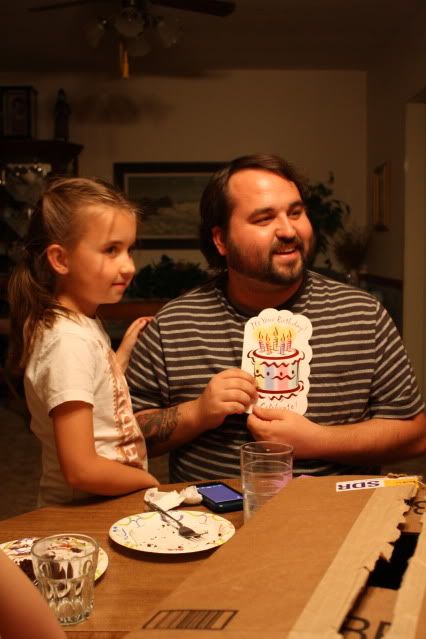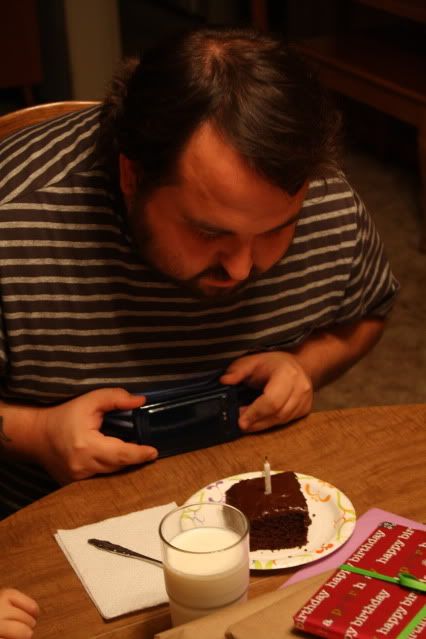 How she can drink apple juice with chocolate cake is beyond me!!