The day before we left Utah, we got the kind of "snow day" that we had been hoping & wishing for: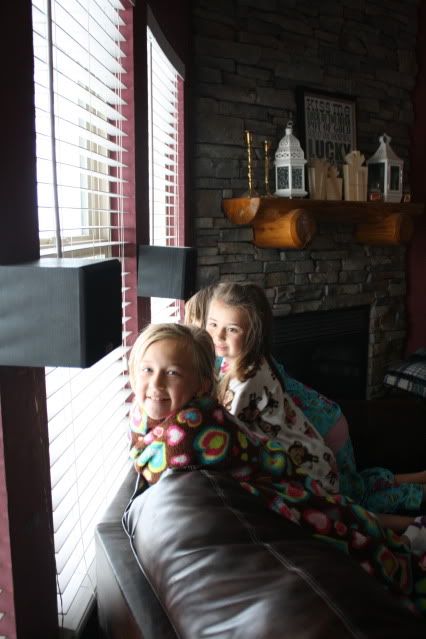 Our smartphones might downplay it as "flurries" but it was plenty substantial to us!














The girls were SO excited. Me & Jesse were too! They woke us up just like on Christmas...... they were up before anyone else and they came downstairs in hushed & ecstatic voices & begged us to look outside and get up! get up! it's snowing!!! It was so pretty and they couldn't wait to get out and play in it.











Arissa & Mallory risked frostbite & hypothermia and played in their jammies.


Judging by Mariah's emotional outburst at the temperatures the last time we were in the snow, we figured she'd better borrow some proper gear: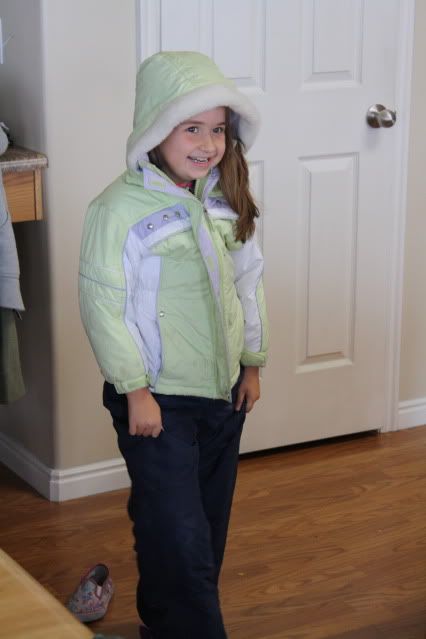 She looked all puffy & cute.

Even so, she went out............ & came right back in. :)

Arissa made a snow angel, and walked around in the yard & noted that this freshly fallen snow was a lot different than the icy, packed snow we had been in earlier in the week.

Mallory stayed out the longest, jumping on the trampoline in the falling snow, unfazed by the cold.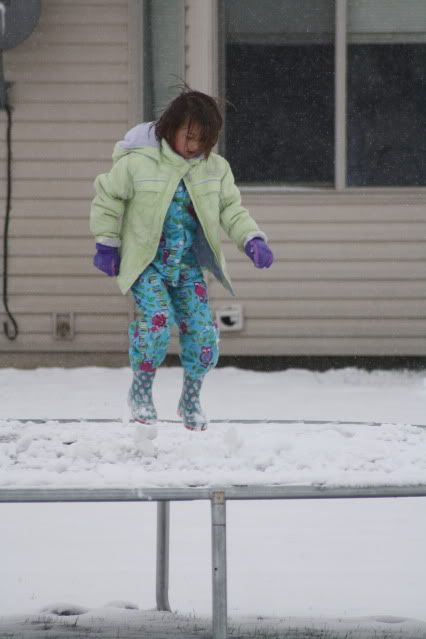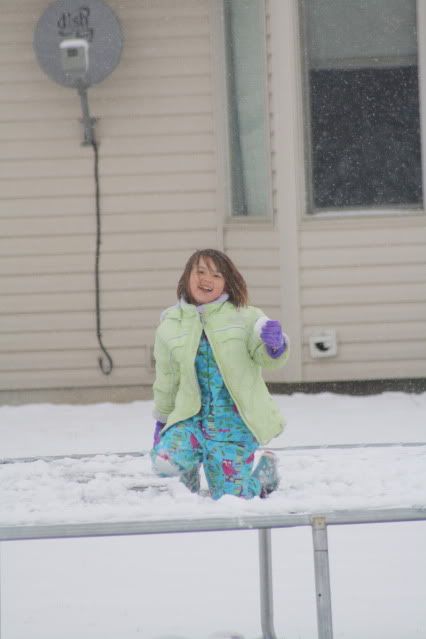 By the afternoon it was sunny skies again and by the end of the day most of the snow on the ground was gone. It was an awesome thing to wake up to!