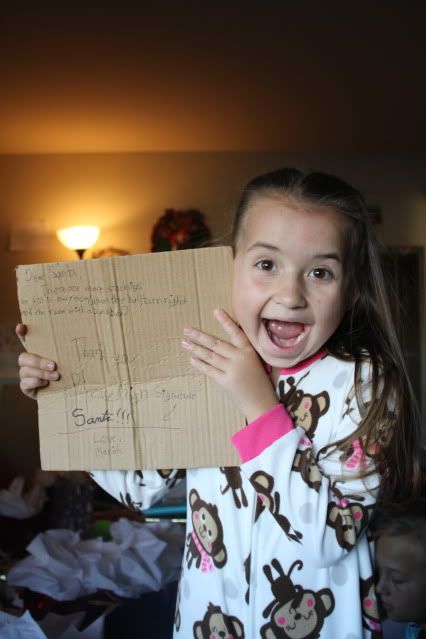 Santa visited our house, and while he was there he signed the thing that Mariah left out for him. She wanted to capture his autograph. :)



The girls loved watching eachother open the gifts they had picked out for eachother. It was so much fun.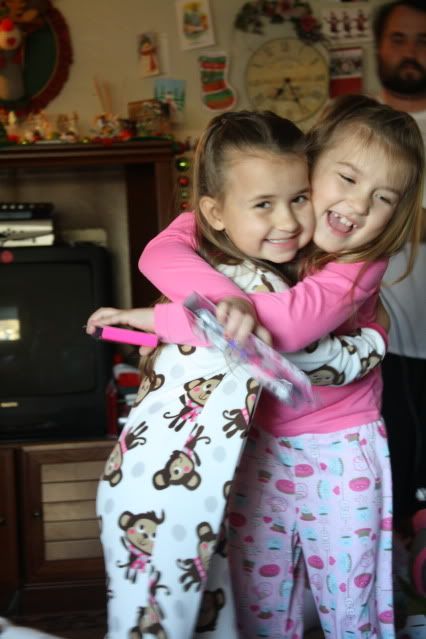 This face made all the shopping and planning and wrapping worth it:









I found special books for Mariah:









Those were the only two in the series, and they were first published in 1977! Mariah thought that was just as neat as the fact that the protaganist of the story shares her name. :)

Mallory got some too, and hers are more recent and part of a larger series so I can't wait to get the rest for her: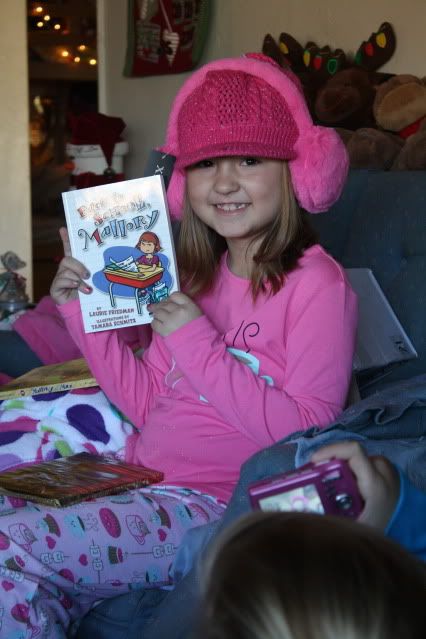 Ear-muffs were a top requested item. All 3 girls got some.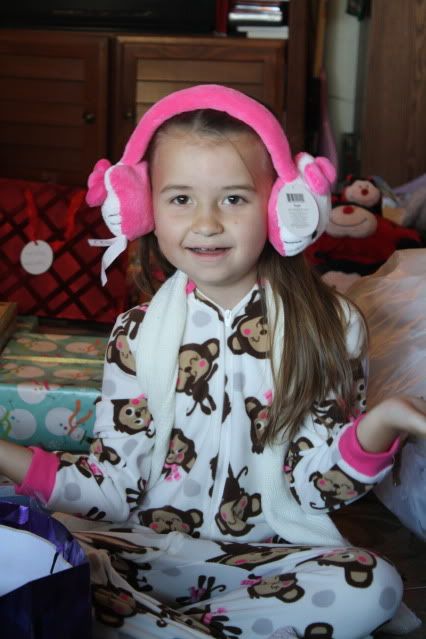 Then we went to church!







After church, we had our traditional, formal, fancy lunch (usually it's dinner) at America's Diner: Denny's.

Then Nana came over to see all that the girls had gotten and to give/get her gifts. We had to literally clear a path for her to walk through the room.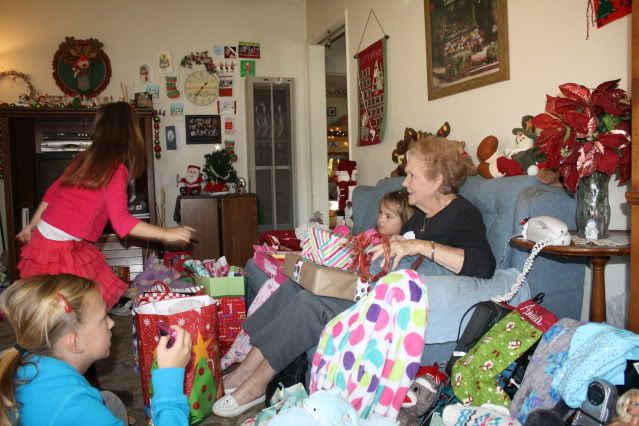 Then the second she walked out the door we all crashed hard and took a nice 2 hour nap.

We woke up refreshed and headed to Grandma's for more gifts, food and fun.










How cute are these guys! :) I love black olives, and they're so much fun to eat when shaped like lil penguins....









The girls got slinkies and Uncle Jim set up a whole elaborate little "course" to show what they can do: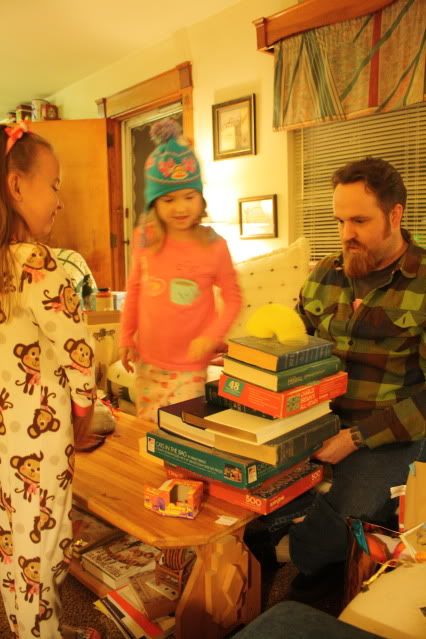 Success!








Group shot. :)









Which very quickly turned to this: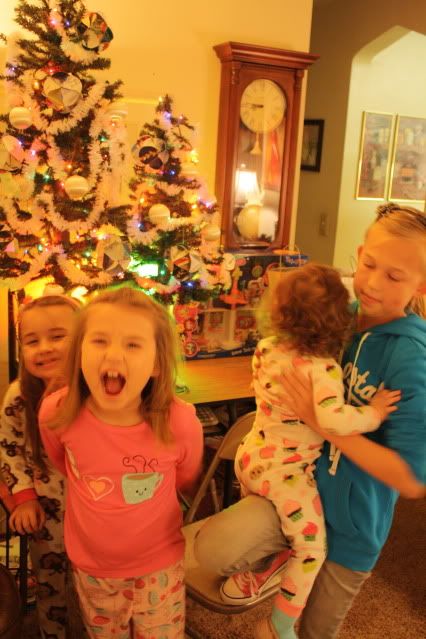 Those kids are quick! :)