Happy times.
Last weekend we had the Drill Team Christmas party (at Nana's this year).
The stockings weren't hung, but they were SET by the fireplace, with care: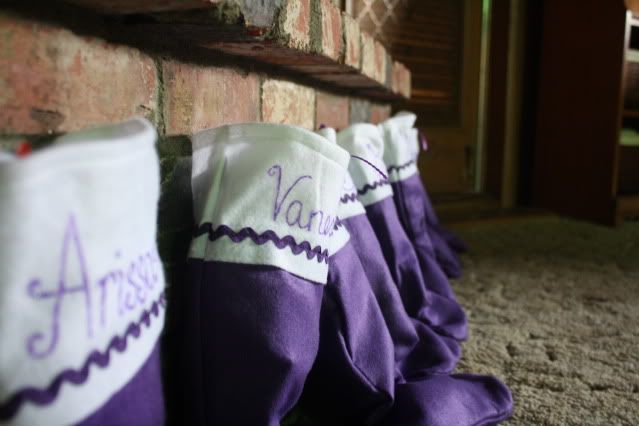 Jaiden was the star of the party: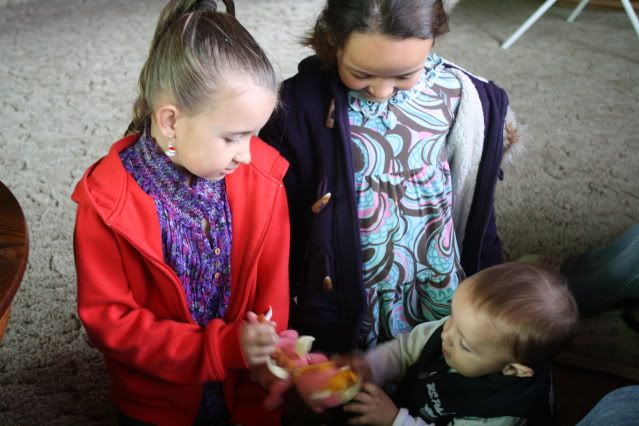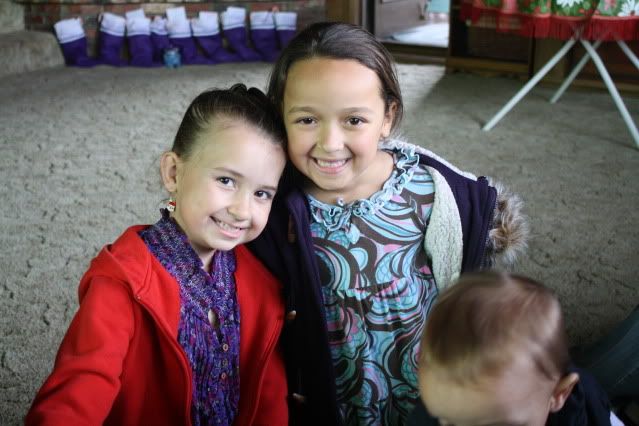 How you know it was a special occasion: cause Jesse ate MEAT.
But it's ok, cause look how happy it made him: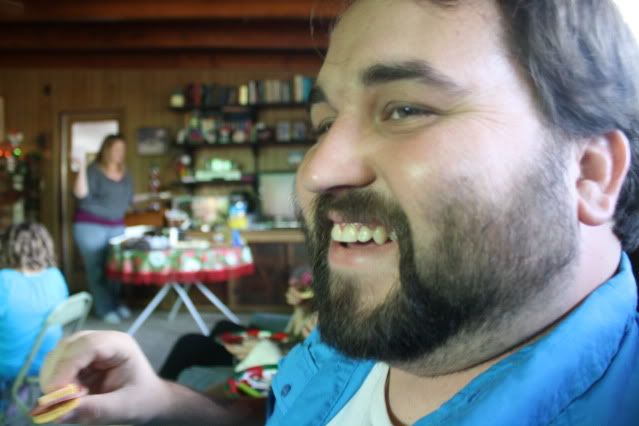 Gift exchange / secret santa...always fun.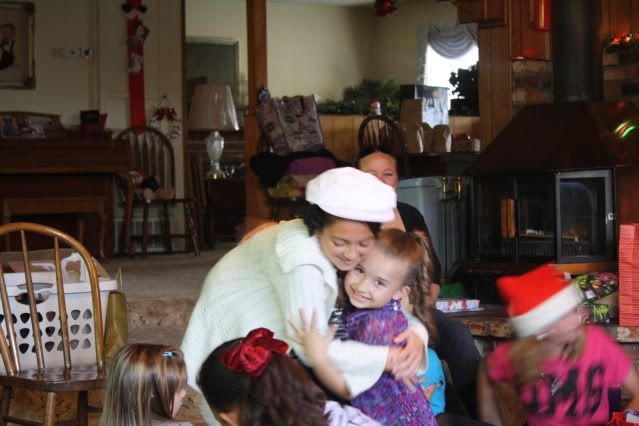 I made Jaidy & Emylee little aprons and felt cupcakes. I put the cupcakes in actual cupcake boxes, which I was happy I found cause I thought it made it cute.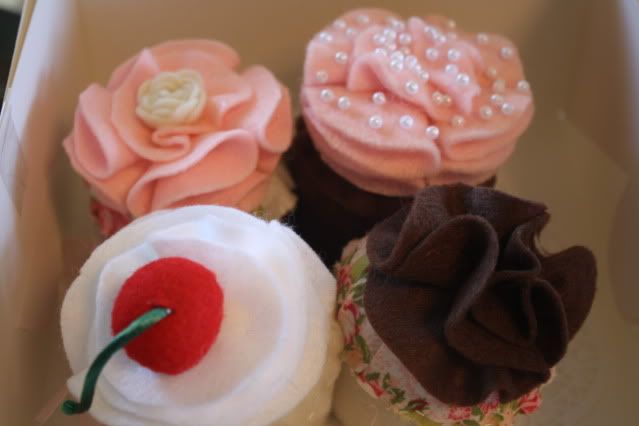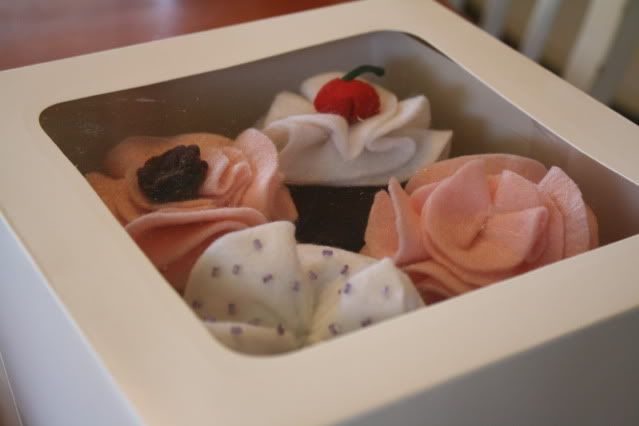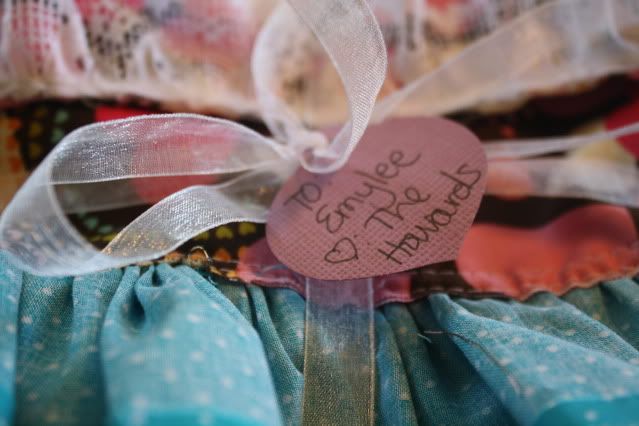 They played with them, took some orders: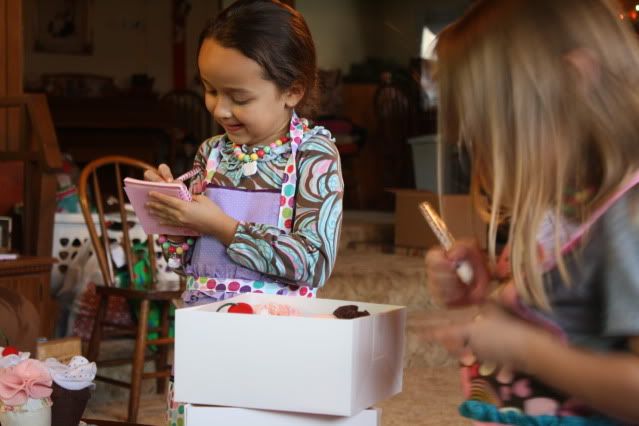 Group photo! In which most are looking at Jaiden, some are doing something else, and only Mariah is looking straight @ the camera and smiling. That's my girl.
It was a very merry party.